Wigs for Female Hair Loss: Choosing the Right One
WIGS FOR FEMALE HAIR LOSS. There are a number of solutions available for specific types of female hair loss and styling needs, and speaking with a North Shore Wigs Specialist is the best way to decide which hair restoration option is the best for you.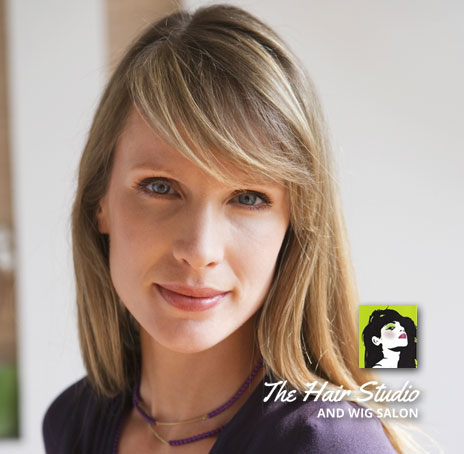 Beautiful human hair wigs are a popular option for a fresh look even among women without hair loss as an enjoyable and personalized way to choose styles and colors that really reflect their individuality and personal taste and style. Worn as early as ancient Egypt, wigs have held a variety of roles over the centuries from sun protection in cultures that kept their heads shaved and hair loss compensation to fashion statements and symbols of wealth and distinction. Even today, many celebrities are revered for the fabulous looks they sport in roles they play which can be directly attributed to the beautiful, natural looking women's wigs they wear in front of the camera and in real life.
Wigs for Female Hair Loss
Not all women's wigs are created equal, however. Bad wigs that are poorly designed, cheaply constructed, hot, and uncomfortable have given women's wigs, over the years, a really bad name. Our beautiful line of Jon Renau women's wigs and our award winning Dimples human hair wigs for women, have an enviable reputation for meeting the needs of women with thinning hair or hair loss due to alopecia, trichotillomania, or other medically related causes of female hair loss. As a female hair loss solution, or just as a way to change up your style, these beautiful women's wigs are not only effective as a women's hair replacement solution, but they make hair fun again!
All of our 100% natural human hair wigs come without a style and can be individually colored, and styled to your own particular desires desires and goals, perfectly highlighting your face, lifestyle and personal preferences.
North Shore Women's Wigs by Sylvia
At our North Shore Women's Wigs salon, Wigs by Sylvia has the most experienced women's wigs stylists in the Boston North Shore area. Female hair loss can be frustrating, and our experienced wig stylists will ensure that your wig is perfectly styled and looks great on you. We will also carefully show you how to care for your new wig so it stays looking fantastic for years to come.
Our Jon Renau wigs are amazing, as well as our virgin European human hair wigs from Dimples and Follea.  Regardless of which wig you choose, a private wig consultation at our North Shore Women's Wigs salon in Saugus, Massachusetts can help you decide which wig is right for you.
https://www.bostonwigs.com/wp-content/uploads/2017/09/North-Shore-Wigs-by-Sylvia-Saugus-Mass.png
0
0
sylvia
https://www.bostonwigs.com/wp-content/uploads/2017/09/North-Shore-Wigs-by-Sylvia-Saugus-Mass.png
sylvia
2017-02-25 21:13:05
2017-09-18 14:48:09
Wigs for Female Hair Loss: Choosing the Right One