European Human Hair Wigs in Boston
100% European Human Hair Wigs In Boston For Hair Loss
WOMEN'S NATURAL HUMAN HAIR WIGS FOR HAIR LOSS

Beautiful Human Hair Wigs for Women in Boston
European Human Hair Wigs in Boston – North Shore
Often when you realize your hair is thinning, whether due to medical or other reasons, you may not realize that there are differences in the different types of hair that can be used to create a wig that not only can give you back incredible hair but also give you the ability to style your new hair to suit your mood or current look.
Whether you are looking for a wig made from virgin European hair, natural human hair, or synthetic, we are here to help you find the perfect solution for your hair needs. We also provide complete professional wig styling to individually cut your wig to any style to give you the most comfortable and beautiful look imaginable.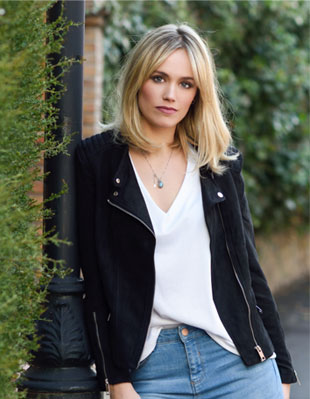 The Hair Studio & Wig Salon is the leading Boston North Shore wig studio offering beautiful European human hair wigs, toppers, and hairpieces for women experiencing female hair loss and thinning hair.
Our experienced women's wig specialists are dedicated to offering custom and ready to wear human hair wigs, 3/4 wigs, toppers and 1/2 wigs that feel and flow just like your own natural hair.
Natural-Looking, High-Quality Human Hair Wigs
No matter why you may looking for a wig, the wigs at The Hair Studio & Wigs Salon are a perfect, natural-looking compliment to your total look. Since our European hair wigs are made from the finest quality natural human hair, you'll be able to achieve the perfect style and look you want and no one will ever think that you are wearing a wig.
European hair wigs represent the quality and excellence of 100% genuine natural unprocessed human hair. Our European hair wigs are created with premium virgin natural human hair so it can be hand crafted into luxurious wigs without any processing of the hair itself, for a perfect, all-natural look.
There is no question that if you are looking to purchase a fine European hair wig that fits perfectly, is extremely comfortable, and gives you the incredible bounce and the soft texture you would expect and desire from a quality wig, you owe it to yourself to consider the fine line of beautiful European human hair wigs at the Hair Studio & Wigs Salon in Saugus (Boston), Massachusetts.
We invite you to book a complimentary consultation to come in and visit privately with one of our professional wig consultants about your individual needs and expectations and view our complete line of wigs at our Boston North Shore wig studio. All consultations are private and confidential.
Bring Back the Self-Confident You!
Contact us now to book you complimentary consultation.