Three Reasons to Consider Wearing a Wig
In Hollywood, changing your hair style is like changing your clothes. Wigs have been around for centuries as a symbol of social status and for cosmetic and beauty purposes. Today's 100% natural human hair wigs are so beautifully made and crafted with such detail and skill it is virtually impossible to tell them from real hair.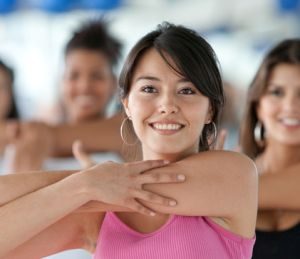 Wigs, over the years, have received a bad reputation, and the reason is quite simple: In order to hit certain retail price points, corners have to be cut and quality and appearance suffers. The result is something that looks unnatural and is anything but flattering to someone wearing it.
But carefully crafted human hair wigs that are specifically designed for women (and men) with alopecia or thinning hair are wigs of a different breed altogether.
Made with a cap that is designed to be lightweight, comfortable and not irriate a sensitive scalp, and painstakingly created with the look, feel, and flow of natural growing hair. these wigs are wonders to behold and wonders to wear, particularly on a daily basis. It is quite literally almost impossible to tell the difference from a fine human hair alopecia wig and a persons natural growing hair. The result is a natural, wonderful looking full head of hair that makes you feel good about yourself and proud to hold you head up high.
North Shore Wigs for Hair Loss & Thinning Hair
For women and men suffering from hair and scalp conditions such as Alopecia Areata, or undergoing medical treatments such as Chemotherapy that cause hair loss and thinning hair, natural 100% human hair wigs are absolutely appropriate for keeping your hair issues private and for getting on with your daily routine, career and life. And wigs can offer the freedom and flexibility that regular hair styling cannot.
Wigs can help you save money. If cared for properly, a 100% human hair wig can last for many years. Compare to the cost of a new hairdo every few weeks and it's easy to see that wigs can not only help you change up your look when want, but they can also be less expensive in the long run when you consider the annual cost of visiting a stylist when you want to change your style.
Wigs can save you time. Let's face it, styling your hair can take up a lot of time. I've had any number of women clients over the years tell me that with a wig, all they have to do is slip it on, brush it out a little bit, and they are ready to go in under 10 minutes. This can be particularly annoying for your husband when he is used to you taking more than an hour to get ready and he's just settled in to watch an hour's worth of football and you suddenly appear saying, "I'm ready."
Wigs can Cover Hair Loss and Scalp Issues. Women and men with genetic or medical conditions that cause hair loss and thinning hair – from alopecia, to trichotillomania, to chemotherapy and other causes – find human hair wigs to be a true Godsend. Wigs can let you keep your hair loss private and let you get on with your life and career without the constant stares at the top of your head when you are out in public or talking to co-workers or supervisors who may be wondering if you are sick.
When you talk with one of our professional North Shore Wigs by Sylvia wig stylists, she can help you choose and design the perfect wig for you and your type of hair loss or needs. A high quality human hair wig is an investment in yourself and for years to come. If you are thinking about getting a wig, talk one of our knowledgeable North Shore Women's Wigs specialists to make sure you are happy and satisfied with your wig when you get it. They will help you choose the perfect wig for you, make sure it is styled and cut specifically for you, and teach you how to care for your wig so you will enjoy it now and for many years ahead.
https://www.bostonwigs.com/wp-content/uploads/2017/09/North-Shore-Wigs-by-Sylvia-Saugus-Mass.png
0
0
sylvia
https://www.bostonwigs.com/wp-content/uploads/2017/09/North-Shore-Wigs-by-Sylvia-Saugus-Mass.png
sylvia
2017-02-26 11:30:23
2017-02-26 11:30:23
Three Reasons to Consider Wearing a Wig