Women's Hair Replacement Boston
Individually Customized Hair Replacement Solutions for Female Hair Loss
RESTORE YOUR HAIR. RESTORE YOUR LIFE.
Women's Custom Hair Replacement Boston
Custom Women's Hair Replacement in Boston
At the Hair Studio & Wig Salon in Saugus, Massachusetts, our custom women's hair replacement solutions offer Boston area women suffering from hair loss and thinning hair with the latest in undetectable, hair replacement technology.
Our individually customized woman's hair replacements are like nothing you may have seen before. giving women dealing with trichotillomania, alopecia areata, stress-related hair loss, and other medical causes beautiful, natural looking hair again.
Using the latest in European technology, our custom women's hair replacement solutions instantly add thickness, density, and length to your existing hair, and are virtually undetectable to both sight and tough.
Women's Hair Replacement & Hair Restoration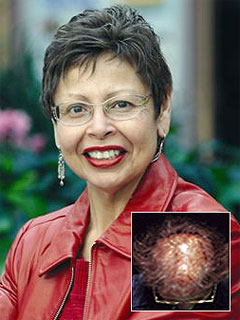 If you are a busy Boston area woman suffering from thinning hair, then our custom hair replacement solutions may be just what you have been looking for. Created with 100% natural Euro-texture human hair, your non-surgical custom hair replacement can be perfectly blended into your existing hair to give you the perfect natural look you want that makes it absolutely undetectable.
Imagine looking in the mirror and seeing yourself with a full head of hair. You don't have to worry about being caught in the rain, or going outside on a windy day. Nobody will be looking at your scalp when they are talking to you.
With our custom non-surgical hair replacement systems, you not only get your hair back, but you regain your self-confidence and that is something worth smiling about.
Beautiful Hair Loss Solutions for Women
The nice thing about our custom women's hair replacement systems is they give you the most natural look imaginable. The hair moves naturally. You don't have a built-up, unnatural appearance because your new hair is integrated into your existing hair and scalp.
Your friends will think your hair grew back or that you are simply trying a new hairstyle. They will have no idea that you have a custom hair replacement system that was created just for you. Nobody will be able to tell it's not your own growing hair.
Thanks to the latest in women's hair replacement technology, if you are experiencing alopecia, thinning hair or genetic hair loss have a real solution that will allow you to not only restore your hair, but to also restore your self-confidence.
We invite you to come in and see for yourself the beautiful Boston women's hair loss solutions at The Hair Studio and Wig Salon in Saugus, Massachusetts and see why we are considered to be one of the most trusted hair restoration facilities in the Boston North Shore area.
Bring Back the Self-Confident You!
Contact us now to book you complimentary consultation.