North Shore Boston Wigs for Women. Beautiful Wigs and Hair Loss Solutions
Beautiful wigs and hairpieces for women on Boston's North Shore. Undetectable hair loss solutions for men and women.  The Hair Studio and Wig Salon in Saugus, Massachusetts offers the largest selection of custom and stock wigs, hairpieces, falls and other creative solutions on Boston's North Shore for dealing with hair loss for both men and women. The items shown on our website represent only a small sampling of our extensive line of wigs.
Gorgeous, totally natural Wigs for Women and hair replacement solutions for individuals with hair loss and thinning hair. Serving North Shore women and men North of Boston including Danvers, Lynnfield, Malden, Peabody, Saugus and Swampscott, our featured wig collections include Envy, Esthetica, Jon Renau, Gabor, Raquel Welch and other major U.S. and  European brands.
We welcome you to make an appointment to visit our Saugus North Shore Wigs salon and meet with our professional wigs specialists for a free consultation.  Their expertise in selection, proper fitting, cutting  and styling is something not found elsewhere in the Boston area or online.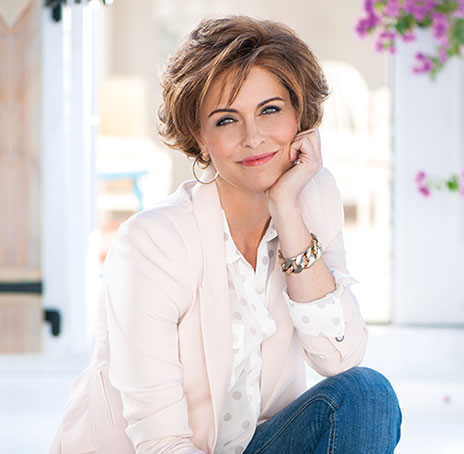 "Styling and cutting wigs is our passion. Helping people restore their confidence and feel like themselves again with a wig or hairpiece is our goal!"
The Boston North Shore area's Specialists for Wigs for
Chemotherapy Related Hair Loss
At the Hair Studio and Wig Salon, we have over 45 years experience specializing in beautiful wigs for women and non-surgical hair replacement that gives both men and women throughout the Boston North Shore area the look and feel of having their own hair.

NORTH SHORE WIGS & HAIR REPLACEMENT: Most Insurance Accepted.  The Hair Studio & Wig Salon is a recognized provider contracted with insurance companies in Massachusetts. Helping women going through cancer treatment who are losing their hair. Recommending Boston North Shore area providers include Harvard Pilgrim, Neighborhood Health, Fallon Community Health Plan and Network Health. Prescriptions required.

A cancer patient who walks into Sylvia Caruso's salon comes out a changed person, transformed by her skill, compassion and determination to bring joy back into life.
It all began one day when Sheila Bebchick and her husband, Les, were driving down Route 1 in Saugus. They saw a sign for Sylvia Caruso's Hair Studio and Wig Salon and decided to give it a try. A stage IV metastatic breast cancer patient, Sheila had tried four different wigs over the 10 years of her treatment, yet none of them made her feel like herself. That all changed when …
NORTH SHORE WIGS AND HAIR REPLACEMENT SOLUTIONS SAUGUS MASSACHUSETTS. SERVING CLIENTS NORTH OF BOSTON including Amesbury, MA | Andover, MA | Bedford, MA | Belmont, MA | Beverly, MA | Boston, MA| Boxford, MA | Bradford, MA | Burlington, MA | Chelsea, MA | Danvers, MA | Dracut, MA | East Boston, MA | Essex, MA | Georgetown, MA | Gloucester, MA | Groveland, MA | Hamilton, MA | Haverhill, MA | Ipswich, MA | Lawrence, MA | Lowell, MA | Lynn, MA | Lynnfield, MA | Malden, MA | Manchester-by-the-Sea, MA | Marblehead, MA | Melrose, MA|  Methuen, MA | Middleton, MA | Nahant, MA | Newbury, MA | Newburyport, MA | North Andover, MA | North Reading, MA | Peabody, MA | Reading, MA| Revere, MA | Rockport, MA | Rowley, MA | Salem, MA | Salisbury, MA | Saugus, MA | Swampscott, MA |  Topsfield, MA | Wakefield, MA |  Wilmington, MA   WITH HUMAN AND SYNTHETIC WIGS